Interior design is based on trust and cooperation
Interior design projects, complete solutions and interior design consultations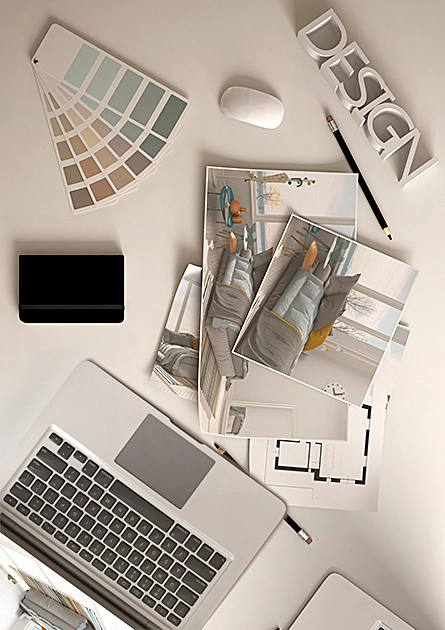 What we offer
We perform interior design projects
For developers:
private houses,
semi-detached houses,
apartment buildings
For private individuals:
private houses,
apartments
For public spaces:
commercial buildings,
Spa - s,
hotels,
restaurants,
cafes,
offices
How we work
Complete interior design solutions
Each project is special and its own challenge.
Feedback
Customers are saying
Ingrid's consultation was an important help for us to think through the interior design and design of the finished townhouse box. We received good advice and useful contacts and confirmation of existing thoughts and ideas. The opinion and consultation of a professional is mandatory if you want a beautiful and unique home and want to be an active participant in this process.

In Ingrid's case, the positive thing was that she found a compromise when what she proposed did not suit the client. From this point on, he considered the client's wishes and did not just impose his concept. He drew up the furniture we wanted beautifully. The kitchen design was very practical. The price level of the service was reasonable.

We used the services of interior designer Ingrid Vase for the renovation of the house. We wanted a timeless and cozy design for years. The interior designer listened to our wishes and vision and was very good at putting the whole thing together in terms of color solutions, materials and furnishings. He did not impose his vision, but cooperated very well and considered the client's wishes. We are very satisfied with the result.

Ingrid has a good eye and taste. We were very satisfied with Her recommendations. Another plus is the pleasant communication and quick understanding of the customer's taste and valuable ideas to be used in the future. Matter-of-fact and helpful both in the complete solution of the interior design of the entire home, as well as in the case of a one-time consultation. It's easy to communicate with Ingrid and it's great to implement her vision together.

In collaboration with interior architect Ingrid, our new cozy home in Pärnu County was created. We wanted our new home to be light-filled, in warm colors and to use wood, stone and glass as materials. The interior architect suggested solutions that we probably wouldn't have come up with ourselves. It was good to work with Ingrid because she didn't push her wishes but also considered the client's wishes. By working together and talking, we got a very good final result, with which we are still satisfied.

Hello, We really liked Ingrid's interior design, the materials and solution she offered. We are satisfied with the complete overall picture and selection of products. We also liked the convenience, we didn't have to run around the shops ourselves, because Ingrid brought the entire selection to our home, including the best price-quality ratio of the manufacturers:) Thank you Ingrid, we are happy to recommend you to all buyers of a new home!